The Vinyl Hustle
Hey Side Hustle Warriors (SHWs) and Fellow Crafters (FCs)! I first want to thank you for your support for Splurge 2.0! We had our official ribbon cutting today, and it was magical. Folks like you are the reason that I have made it this far, and I pray that we all continue to be successful in our hustles together.
I have a brand new hustler messaging me tonight which prompted this short blog. First, know that Cricut is for crafting. Many of you start with Cricut expecting to come up with the next great trend. You may, and I pray that you do. Cricut is a fun device. It is not designed to create. It is designed to take images that others have created and copy them while ideally personalizing them. To create in Cricut is super challenging. You typically have to create in another operating system and then drag that into their design space to cut it. They have grown too fast, so their online operating design system cannot effectively handle the "traffic." Overall, it is not designed for the hustler "long haul.'
What I endorse does not matter. I will state that I use the Silhouette Cameo as a matter of fact, but I am not in the clothing and decal hustle. I am in the Vinyl Hustle which is probably why you found me in the first place. This rant is not about that either.
This rant is geared toward my potential SHWs that know NOTHING about the hustle, but go and spend hundreds-thousands of dollars trying to be the overnight millionaire with their one idea for a shirt/hat/pants/shoes… let me tell you about the hustle…
​
1. You must plan to operate in the negative cashflow for at least 6 months up to 5 years depending on your exposure to potential clients. This means that you will be footing the bill to get started with no obvious return on the investment until you are out there enough to have the clients "pay before you play." Hopefully you have a lot of friends/family willing to be your "models."
2. Take a down payment. They will make you spend hours designing. Then they will tell you they picked another hustler for the job. Likely with your original ideas. When they order you can deduct the design fee from the initial total.​​
3. NOOOOOOO! They cannot bring their own products for you to work with. This is your "label." They want to give you dumpster vinyl and craft quality shirts and expect to get you more orders from that…. NOOOOOO Ma'am/Sir!!!! Do you take your own steak to the restaurant to get cooked to their standard? Do you write the curriculum for your kid(s) teachers and expect them to follow it (unless you are the teacher)? Do you professionally clean your own house and then pay a service to do it to your standard? Nooooooo!!!! This is YOUR hustle. Champion, Nike, UA does not let you give them your vinyl and shirt and then you tell them how to make the shirt. This is YOUR HUSTLE!
4. Why are you in the hustle if you know NOTHING about it??? Do not put yourself out there as being all that, and then come to see a team like mine to make your hustle a reality. That is NOT what we do. We are here to provide the best possible products and services for your to be successful. We are not here to do your hustle for you. We will offer guidance and insight, not your future income. If you cannot figure out how to do this on youtube or other resources, perhaps this is not the hustle you need to be in. We can help you create… we cannot be creative for you.
5. Last, but not least… It should be fun. You should enjoy it. if you are struggling… this may not be the hustle for you. There are plenty of potential hustles out there. Invent yours.
I love you all more than you know and I am grateful for your love and support. I know my hustle was not shirts. It was vinyl. Jada knew that her hustle was Glitz. Kim and Pat knew their hustle was flow painting. No matter who hustle you choose, make sure that it is the right one for you.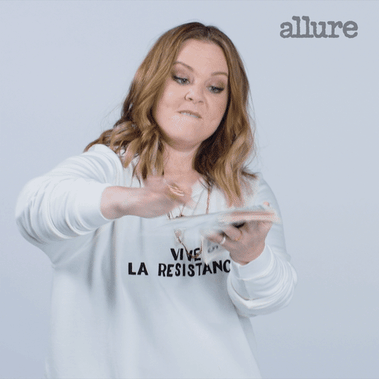 ABOUT ME
You must be bored if you are reading this...
Thanks for reading this far.
I am a 24 year U.S. Army Veteran. I served in Hungary in 2006-2007, Kuwait and Iraq in 2003, and also supported Armed Forces Members from 2009-2010 in support of the Afghanistan and Iraq campaigns. I have also been fortunate enough to mentor and assist so many young scholars and Soldiers in becoming leaders. Nothing warms my heart more.
I spent 7 years of my life as a Law Enforcement officer. I am a Global Career Development Facilitator. I established the first financial aid eligible truck driver training program in the U.S. in 2016 from what I was told, and now I am here to provide the quality vinyl and creative training that you seek.
I have 3 of the best personalities that I could find to assist me in our quest to make your experience unparalleled by any other vinyl provider. Ashton Van Putten and Lana Collins and Jada Powell. They bring awesomeness to the store that I hope you enjoy.
I will never steer you wrong. I find price gouging to be unethical and reprehensible. I will help you find what you need for the least amount possible